Sunday, February 20, 2005
Sunshine Monologue 2
A Quiet Sunday Afternoon
Hmmmm after eating wayyy to many cinnamon rolls (Pillsbury be damned!) I am in a semi-diabetic coma state and loving it,lol I've already been out the house to the store and let me ask you? Why do alot of the stores situated in the black community not even address the needs of the community? I mean if another community is populated by Jewish people - then you best bet there is a "kosher' section in that store - but why do our stores look like a trip down kill me now lane?! There was nothing for the carb conscious, the diabetic, the non-pork eater and I could go on and on. All of our meats are packaged by the TON, and instead of removing meat close to expiration - they smack another label on it and put it on clearance - who the hell wants clearance meat?! Just a shame in 2005!
---
Love....Exciting and New
Africa and I spoke this morning and I have to say he's starting to permeate my mindspace. Africa is uncharted territory for me and I think that's becoming part of the appeal. The Gemini in me sees something I haven't
done
before and that intrigues me. Africa represents the motherland to me and maybe it's time for me to 'go home', lol
---
Feeding my TV Addiction
Sunday Mornings I try to catch up with this new breed of reality on VH-1; the celebreality. They have rolled out a trio of star oriented shows that capture your attention if for no other reason than it's just so bizarre, lol.
Strange Love
starring Flava Fav and Bridgette Nielson takes the cake. She attends a Public Enemy show with them and basically looks like a damn fool! I am so intrigued by the whole absurdity of it. Talk about steppin out your comfort zone, lol
I peeped into
Real World
(I think it's been on to long if you ask me) and Karamo is still working that same nerve he was working the LAST time I checked in. He got more excuses than a man on death row!! His sexuality is not the issue - it's his inability to seamlessly combine his color and his orientation that worries me. Stop straddling the fence! Stop playing games with your own self. Damn man!
---
My Baby Daddy of the Week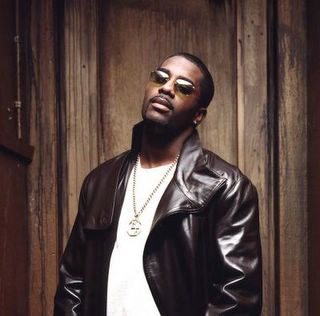 Loon Loon Loon = Yummy Yummy Yummy
---
Journaling Question of the Day
Are you lovable? If so, why?
Posted by Pamalicious :: 12:23 PM :: 0 comments


---------------oOo---------------